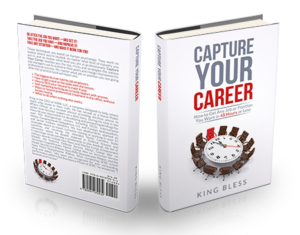 GO AFTER THE JOB YOU WANT—AND GET IT!
TAKE THE JOB YOU HAVE—AND IMPROVE IT!
TAKE ANY SITUATION—AND MAKE IT WORK FOR YOU!
These techniques are based on human psychology. They work no matter where you're located, no matter what kind of industry you are in, and no matter what level you are at professionally. Capture Your Career teaches you the tips, tricks and strategies the nations top managers use to outshine their peers and realign themselves for professional success. No matter what job or position you are going after this practical book will teach you:
The biggest lie ever told by job employers.
How to get a seat at the table with the bosses.
How to SEO your resume to make it pop.
Soft marketing techniques to build rapport with anyone.
Ways to receive preferential treatment in the office, without brown nosing.
What to do when nothing else works.