Share
Case Study: President Trump
I know, I know, President Trump is in the news as a hot topic and unfortunately our country is split in regards to his administration being in place. Not here to get into the politics of how he operates, I am here to break down the things he does as a leader, which enables him to succeed.
1. Your Intentions Are Clear
Love him or hate him, you don't have to guess what The Donald is thinking, he'll politely let you know, wink wink.
There are so many people in this world many ideas overlapped thrice times over. Don't believe me? Come up with an ideal, then Google it and see how many similar ones exist. To stand out in the crowd, you have to be bold and go after what you want, if you don't, your customers, employers, and ideal employees will never know what you offer exist. Stop being passive and err on the side of aggression. Let people know who you and what you will do.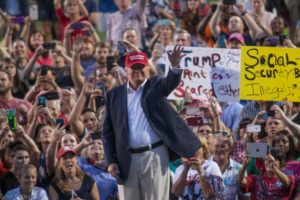 2. You Know Who Your Tribe Is
As previously stated, love him or hate him. I can guarantee President Trump knows exactly who his tribe is and isn't. Take note.
You know how there is always talk about haters, snakes, and duplicitous people who are lurking in this world. Well when you are assertive with your ideas and products the population you're after will come and it will be easier to spot those who are cancers. Being assertive will make people come to a decision to speak, to take action, or to support you.
Make no mistake, being assertive will rub some people the wrong way and push some people away from you, but these are the same people you don't want around anyway. You don't want someone overtly sensitive in your nucleus with control of important decisions if they are making those decisions on emotion instead of logic, especially when that emotion has strong undertones in a distaste for you.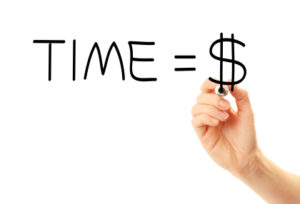 3. You Save Time
Love him or hate him…and his policies, Donald Trump did not waste any time making changes and putting his personal touch on decisions.
By knowing who is with and against you, you can use that information to proceed with your sales or cut your presentations short and instead share it with another one of the billions of people on this earth who would quickly buy in.
Tourists consider New Yorkers rude. That can be the furthest from the truth they are just direct. They don't have time to waste skirting around issues or making you feel good by saying things in a more pleasant manner. No, the rent is too high and the weather is too cold. Instead they are direct, assertive, and keep the train moving when it's time.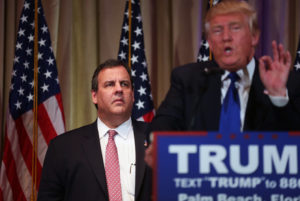 4. It Gives Your Tribe Confidence In Your Actions
Love him or hate him…The Donald stood a chance from the onset because his tribe had complete confidence in him.
If you tiptoe around, people will question if you actually have this thing on lock. That is, are you competent enough in what you are doing before they follow suit and potentially ruin their life. If your following needs to question that, you will quickly not have a following. When people are putting their life into your mission you need to be sure in your actions. Even if you make mistakes, make them full speed, then call it out once you realize it yourself. I would rather follow someone who isn't sure, but makes an educated call standing tall, than the guy who does it sweating pushing a button with his eyes closed. Leaders are decision makers and decision makers have to be able to take swift action.
If you're going under the needle for heart surgery, would you rather have the hands of an outspoken, assertive, and self-assured individual operate, or someone who is timid and apprehensive. Whenever I work with others or pay for a service, the first thing I ask is, "do you know what you're doing?" Depending on the answer is how I proceed.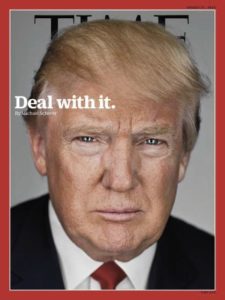 5. Swag Never Stunk So Good
Love him or hate him…I'm writing this article because President Donald Trump's leadership methods have utility, even if it is just getting ahead on an individual level.
While men and women should carry themselves with class, do not discount having some swagger. There are times that just being the cool guy will seal the deal and your swag, confidence, and class should fuse together and reek off you from a mile away. If people don't notice you when you walk into a room, there is a problem.
Continue to be humble, but if a competitor steps up to the plate, especially in your business, which your livelihood rests on, crush them and do it smiling. You'll be known as the person who gets things done and that person, even at the very least, is always respected.
Conclusion
In a world where being assertive is no longer a dominant trait, it is now refreshing when people see it up close. I am giving you VALUE to be GREAT, to become apart of the ELITE. Act like you belong and they'll not only let you in, but they will help you get there.
Who knows how good or bad of a president President Trump will be or how long he will occupy the office, but one fact that will remain the same throughout history is Donald Trump was the 45th President of the United States. When it comes to Getting the Job and Position He Wanted, he won. When it comes to his personal Leadership, Success, and Management, he mastered it. Acknowledge that, stop thinking about your feelings, and learn from him (at the very least as a good salesman of himself), then understand how to systematically apply it in your individual lives.
What are your thoughts, how does being assertive help or hurt you in your professional and personal settings? Like and Share to get the conversation started.
If you enjoyed this article and want to learn more about ascending in your organization make sure to pick up my new book Capture Your Career: How to Get Any Job or Position You Want in 48 Hours or Less available on Amazon now, share, and follow me on Facebook, Twitter, Youtube, and Instagram: @kingblessdotcom
Interested in taking more control over your life, check out Tabula Rasa: What You Must Know About Success, Leadership, & Management.