Share
"Uh oh..Somebody's Got a Case of the Mondays"
Good Morning World! If you are dreading the upcoming week, every week, with a seemingly permanent "case of the Mondays" then you are clearly not at your dream job. Monday is something you should be excited about. It's a new chance to grow, expand, get things done, and become one step closer to your goals, aspirations, and visions.
Don't dread the beginning of your workweek because it is already here, it will be here next week, and the week after for most people for the next few decades. Just know the attitude you start the week off with sets the tone for the following days and how well you operate during that time.
If you start it off dragging and moping around, then you will end it being unproductive, unhappy, and a cancer to your organization. On the other hand, if you start it off attacking the process and getting after it (it being whatever your goals are), then you are more likely to carry that momentum into the late hours of each day, the weekend, and bring the same consistency the following week. This leads to a healthy bottom line as you generate better results and a better product. Or in relatable terms, More Money, More Power, and More Time to do what the hell you want!
If you enjoy your career or class, then you're probably happy when the new week rolls around because you get to do what you love. If you don't enjoy what you are doing Monday morning, then it is time for you to take action and figure out how to get to what you love.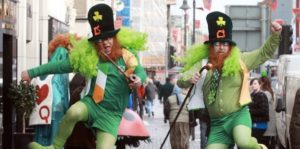 March is a great month. There aren't a lot of diversions going on, so we don't have any excuse not to put on the blinders and grind it out. I can guarantee wherever you are at with your goals, if you start fresh today and put in the needed work for the next 3 months, you will be in a position to enjoy the benefits by the time summer rolls around.
Now is the time to reassess what is working for you and what isn't, then make the appropriate tweaks to put you in a better position to get ahead.
Life isn't waiting on anyone and we are all currently at a climatic point in our lives where 2017 will be a make or break year to determine our future. Don't let the magic pass you by and the opportunity pass you up.
Start looking forward to Monday as you would a Friday and radiate the same excitement this morning as you would then. If there is something is pissing you off about your Monday's, change it now. Right now, today.
Get up and get after it and either develop or reignite that killer instinct that fuels you to succeed. Remember, around these parts you only eat what you kill, so if you aren't out on the hunt, on the go this morning checking off those segmented boxes to your goals, then the rest of the pack will leave you. There's no excuse not to win, especially when there are resources out there (hint hint, wink wink) that are developed to get you to the top.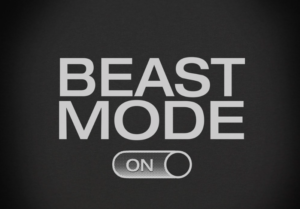 Enjoy this week's grind, enjoy the process, and if you have any questions on where you are in life, be it your professional or personal direction, shoot me an email and I'll put you in a place mentally to kick some doors down and charge forward to victory.
Happy Monday Folks, Let's Get After It!
See you at the top,
King
What are some things you've done to jumpstart your Monday's?
Comment, Like, and Share to get the conversation started.
If you enjoyed this article and want to learn more about ascending in your organization make sure to pick up my new book Capture Your Career: How to Get Any Job or Position You Want in 48 Hours or Less available on Amazon now, share, and follow me on Facebook, Twitter, Youtube, and Instagram: @kingblessdotcom
Interested in taking more control over your life, check out Tabula Rasa: What You Must Know About Success, Leadership, & Management.