Hi. I'm King, the CEO of KRBE LLC, a company designed to help others reach elite levels in their craft. I've been writing and speaking publically for most of my life, but only recently became a writer and speaker after noticing a lot of the information being provided by popular authors and speakers today has been factually wrong and based off of arbitrary opinions not experience.
Having lived a pretty crazy life so far full of ups and downs, I have a lot to share and I always seek to help my audience get the most out of life. I have had the opportunity to pick the brains of some of the most successful and more importantly, unsuccessful, people throughout the nation and abroad. From Senators and Congressmen, to CEOs, Admirals, Generals, rap and country stars, and the leaders of foreign nations military, business, and political sectors, to the underserved, under-privileged, and the forgotten of the lower grades of society—I have broke bread, exchanged information, and made friends with them all.
I've been able to assimilate and communicate with so many different types of people, places, and groups because I have experienced many of the same ups and downs others have gone through and continue to go through.
I know what it feels like to be down on my luck, suicidal, and broke. Hell the day before I officially went to OCS to become an officer I had $13.50 left to my name.
Join me on this journey if you want to know how to and begin to execute the proper steps to reach the elite levels society has to offer or if you're interested in reading and hearing about my wild ride in life which include tame stories like how I passed working for and stock in a tech startup that eventually sold for $140,000,000, how I almost got into it then made friends with some Russian Mobsters in Cambodia, my terrible lip sync performance with Toby Keith after I gave him his stars and stripes guitar for his final song at a sold out concert in Charlotte, NC, and how I eventually figured out the systematic methods to become successful.
This blog is more than just a site packed with great tips for success, lifestyle, and self-improvement, it's an extension of myself and a place to give back to others. I look forward to growing with you until we meet on the other side that is of the elite. If you have a passion to become #1 in life, this is the place for you.
Live up to who you say you are,
King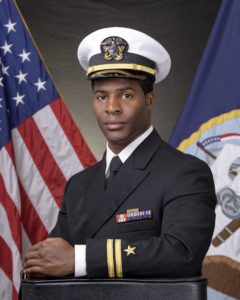 P.S. Follow me on Instagram, Facebook, Twitter, and Youtube to get regular updates of new content and to join me on the journey to the top.
Have a question, concern, or just want to say 'Hey', then fill out the form below.